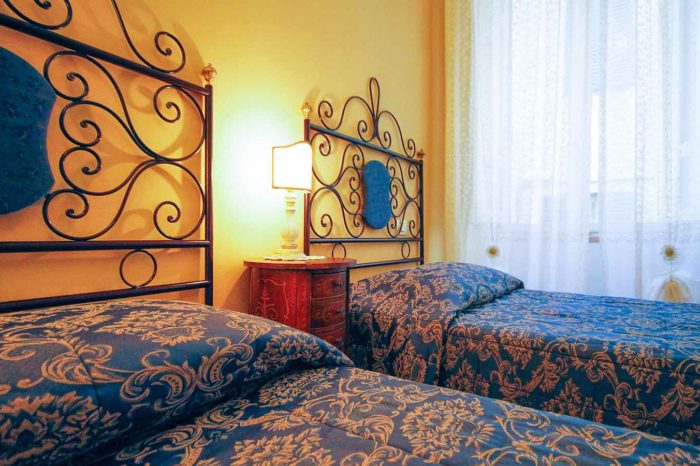 It owes its name to the bouquet of roses and cornflowers represented in the middle of the ceiling frescoed with late 19th century decorations brought to light...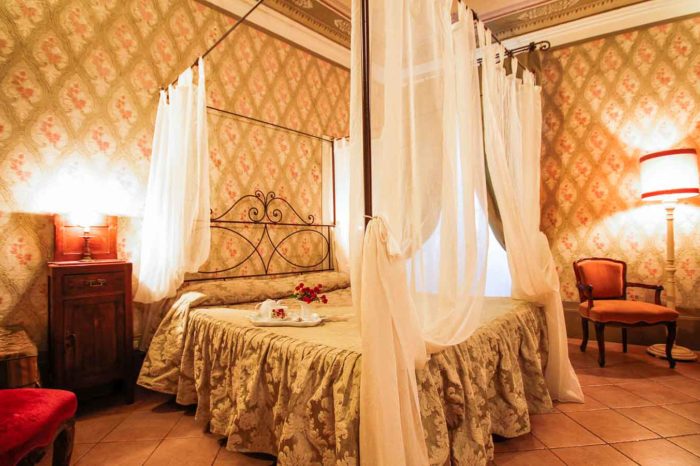 Totally frescoed with patterns of the "Art Nouveau" period and furnished in the same style The magical atmosphere of this room is enhanced...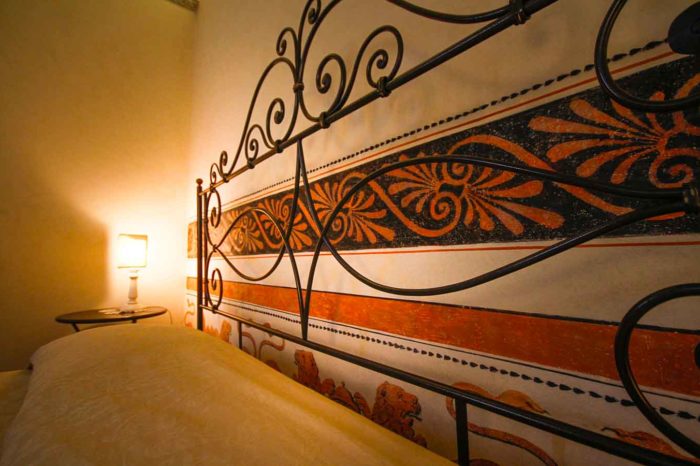 So called because of the 18th century frescoes on the ceiling depicting a series of pairs of lions, brought to light during the refurbishment. The bed is...